World Championship Chess: Spy versus spy in Sofia as Topalov trails
When Sofia was announced as the winning bidder for the 2010 World Chess Championship match, many believed that the titleholder Viswanathan Anand would be at a serious disadvantage competing on his challenger Veselin Topalov's home territory.
Anand did not have much choice. Sofia's was the only serious bid and the prize fund of €2 million Euros (about $A3 million) was the highest offered for a chess match since the early 1990s.
However Cold War memories die hard.
In the 1970s and 80s Bulgarian chess was notorious for corruption; not just  prearranging draws — a sin that has permeated the upper echelons of the chess world for decades — but also the organisation of complete tournaments designed to favour a particular player; for example a foreigner who had paid a fee to secure an International Master or Grandmaster result.
A new generation of "clean hands" Bulgarian players has emerged over the past two decades, with Topalov leading the charge.
Topalov moved to Spain in the mid-90s with his friend and manager Silvio Danailov and became a world class player, one who fought against the national stereotype by fighting to the last pawn.
However Danailov, the self-proclaimed "best manager in the chess world" was less universally admired.
Danailov had had an extended stay in Melbourne in the early 1990s but perhaps too much of it was spent hanging around the seedy Red Triangle snooker parlour, where chess players, snooker players and Underbelly-style characters mixed seamlessly. (On occasion this writer also visited the Red Triangle, where a future Grandmaster pulled your cappuccinos during the Friday night "blitz" tournament.)
So when Topalov's results became world beating in 2004 and 2005, his nationality and his manager made it a little easier for a few to believe the allegations, never substantiated, that somehow Topalov was cheating.
When Topalov earned a shot at the world match title in Elista in 2006 and Danailov, with only frivolous evidence, accused Topalov's opponent Vladimir Kramnik of obtaining computer assistance during his toilet trips, Topalov was the person whose reputation was trashed. (Notably, Topalov still believes he was cheated by the Russians in Elista.)
But it was the refrain "Those Bulgarians will do anything," that bounced off Anand before the current match; Anand went ahead and agreed to play in Sofia anyway.
Anand was advised on internet forums to check his room for bugs, bring his own chef, scan the playing hall for electronic signalling devices, avoid using umbrellas, and 1001 other ideas that seemed to have come straight out of Spy vs Spy.
Yet, apart from a spat over the starting date following Anand's delayed arrival, the Bulgarians appear to have been excellent hosts to the Indian and his team.
Of course the fear of cheating is ever-present at top level matches and this time an expensive translucent curtain was installed between the players and the audience so that the players could not see any signalling from the crowd. Audience members have also had their mobile phones confiscated for the duration of the games, a measure which was first used at the 2000 Kasparov-Kramnik world title match.
A 10 minute black-out during the fifth game was a glitch, but it was immediately followed by a grovelling Fawlty Towers-style apology from both the organisers and the electricity company.
When Anand was asked at the press conference after the sixth game to comment on the organisation and rumours that he was having problems, the Indian looked bemused and replied "It's all fine. I didn't start those rumours."
In fact the course of the match seems to be indicating that Topalov is having more problems competing at home (as Danailov had predicted but had his opinion dismissed as spin).
Apart from the pressure of playing with the Bulgarian Prime Minister or President in the audience, Topalov, one of the most famous sportspeople in his home country, has very little privacy in Sofia.
As one local Grandmaster explained, "Vesko can't walk down the street here without someone approaching him and asking for an autograph, or asking how the match is going. He can't relax at a restaurant. It's not easy."
Of course it is possible for Topalov to lock himself up in his hotel suite with his seconds and computers and analyse chess positions but, in a three week contest of twelve games running from three to seven hours, remaining physically fresh is an imperative.
The course of the match to date would seem to indicate that Topalov is feeling the pressure. After a quick win over Anand in the opening game, Anand has controlled most games in the match and took the lead thanks to wins in games two and four.
The fifth and sixth games, given below, were both drawn after hard fights, but Topalov did not look like breaking through for his second victory at any stage.
"Obviously I am not satisfied with the score in the match so far," said Topalov, who trails 2.5-3.5, "but I aim to improve my play in the second half and I expect also to improve my results.
Whether the home town favourite can do this, and whether Anand will let him, will be decided this week.
World Championship 2010 Game 5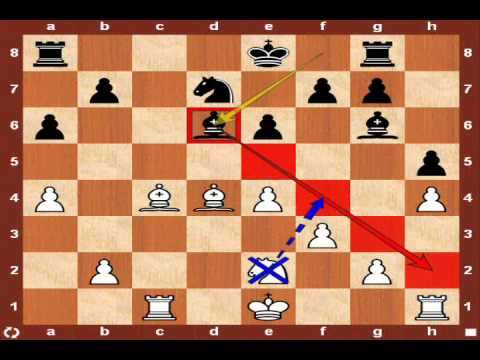 White: V.Topalov
Black: V.Anand
Opening: Queen's Gambit Declined

1.d4 d5 2.c4 c6 3.Nf3 Nf6 4.Nc3 dxc4 5.a4 Bf5 6.Ne5 e6 7.f3 c5 8.e4 Bg6

A frustrating system for Topalov to have to face. 8…cxd4 is far more exciting.

9.Be3 cxd4 10.Qxd4 Qxd4 11.Bxd4 Nfd7 12.Nxd7 Nxd7 13.Bxc4 a6 14.Rc1 Rg8 15.h4 h5

Anand's new twist; 15…h6, which he chose in game 3, has a better reputation.

16.Ne2 Bd6 17.Be3 Ne5 18.Nf4 Rc8 19.Bb3 Rxc1+ 20.Bxc1 Ke7 21.Ke2 Rc8 22.Bd2

At this point a member of Team Topalov entered the press room and proudly proclaimed that the game so far was all preparation by the home team. If so, they had missed something, since 22.Rd1 was stronger.

22…f6! 23.Nxg6+

A sober choice given that 23.Bxe6 Rc2 and 24.Nxe6 Bf7 25.Nd4 Bxb3 26.Nxb3 Rc2 both work out well for Anand.

23…Nxg6 24.g3 Ne5 25.f4 Nc6 26.Bc3 Bb4!

Topalov's winning hopes are eliminated with the elimination of his dark squared bishop.

27.Bxb4+ Nxb4 28.Rd1 Nc6 29.Rd2 g5 30.Kf2 g4 31.Rc2 Rd8 32.Ke3 Rd6 33.Rc5 Nb4 34.Rc7+ Kd8 35.Rc3 Ke7 36.e5 Rd7 37.exf6+ Kxf6 38.Ke2 Nc6 39.Ke1 Nd4 40.Bd1 a5 41.Rc5 Nf5 42.Rc3 Nd4 43.Rc5 Nf5 44.Rc3 Draw Agreed
World Championship 2010 Game 6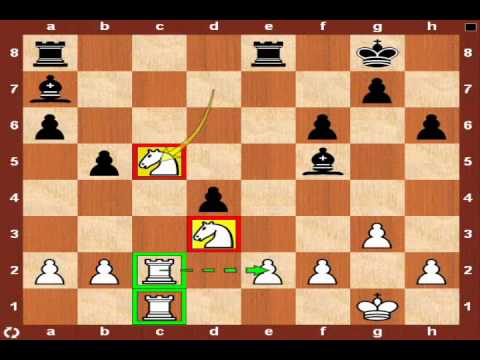 White: V.Anand
Black: V.Topalov
Opening: Catalan

1.d4 Nf6 2.c4 e6 3.Nf3 d5 4.g3 dxc4 5.Bg2 a6 6.Ne5 c5 7.Na3 cxd4 8.Naxc4 Bc5 9.0-0 0-0 10.Bg5

As usual, Anand is the first to try something new; he preferred 10.Bd2 in game 2.

10….h6 11.Bxf6 Qxf6 12.Nd3 Ba7 13.Qa4 Nc6 14.Rac1 e5!? 15.Bxc6 b5!

Typical Topalov, hoping for activity should Anand grab material with 16.Bxb5. Anand is not to be tempted but "the resulting endgame is about equal," said Topalov.

16.Qc2 Qxc6 17.Ncxe5 Qe4 18.Qc6 Bb7 19.Qxe4 Bxe4 20.Rc2 Rfe8 21.Rfc1 f6 22.Nd7!?

The start of a remarkable sequence of 13 consecutive knight moves. "We have a classic two knights against two bishops [battle]," said Anand. "I felt as if I should have had [some advantage]."

22…Bf5 23.N7c5 Bb6 24.Nb7 Bd7 25.Nf4 Rab8 26.Nd6 Re5 27.Nc8 Ba5 28.Nd3 Re8 29.Na7 Bb6 30.Nc6 Rb7

"After 30…Bxc6 31.Rxc6 Rxe2 White has plenty of compensation for the pawn," said Anand, who then refuted any theories of him being an all-seeing, all-knowing Chess God by adding "I thought I'd just work it out when I got there."

31.Ncb4 a5 32.Nd5 a4

"Now I realised it had slipped away," said Anand.

33.Nxb6 Rxb6 34.Nc5 Bf5 35.Rd2 Rc6 36.b4 axb3 37.axb3 b4 38.Rxd4 Rxe2 39.Rxb4 Bh3 40.Rbc4 Rd6 41.Re4 Rb2 42.Ree1 Rdd2 43.Ne4 Rd4 44.Nc5 Rdd2 45.Ne4 Rd3 46.Rb1 Rdxb3 47.Nd2 Rb4 48.f3 g5 49.Rxb2 Rxb2 50.Rd1 Kf7 51.Kf2 h5 52.Ke3 Rc2 53.Ra1 Kg6 54.Ra6 Bf5 55.Rd6 Rc3+ 56.Kf2 Rc2 57.Ke3 Rc3+ 58.Kf2 Rc2 Draw Agreed